Why Paleo?
Paleo is a diet. It is also know as the caveman diet. These Chocolate Chip Cookies are healthy. How? Well these cookies can boost your energy level! They can also help with lots of other things!
Paleo is also a good way to open another door to baking. If you are a baker and bake food other than paleo, then you bake something paleo. It is like another world! Paleo lets you experiment with so many new ingredients that i did not even know about! So trying these Cookies could open another world for you!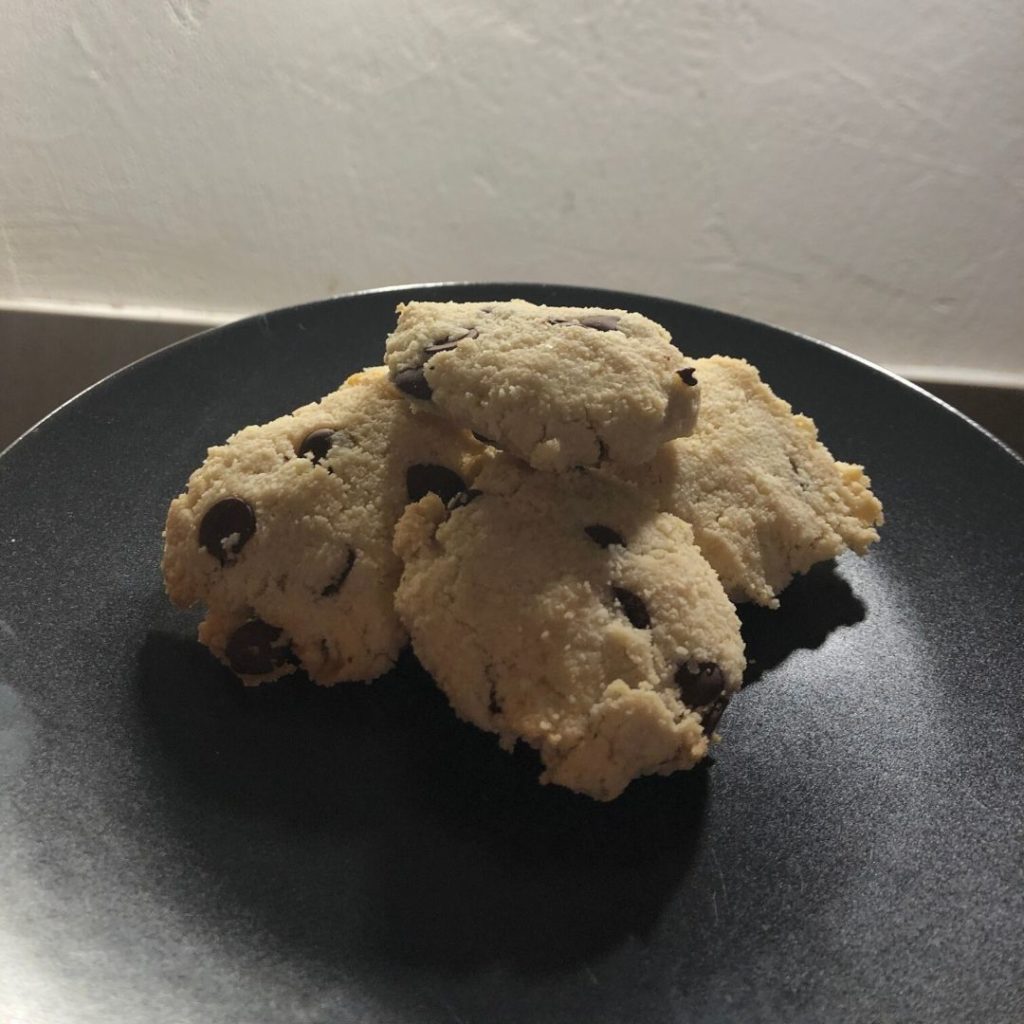 Benefits Of Paleo Chocolate Chip Cookies.
Benefits of paleo cookies? They're Guilt Free! You can eat a lot of these and they wont affect you! Something sweet, but healthy! Not only are the cookies healthy, but they are also very very delicious! I personally love these cookies because of how fast they are to make and because of how good they are!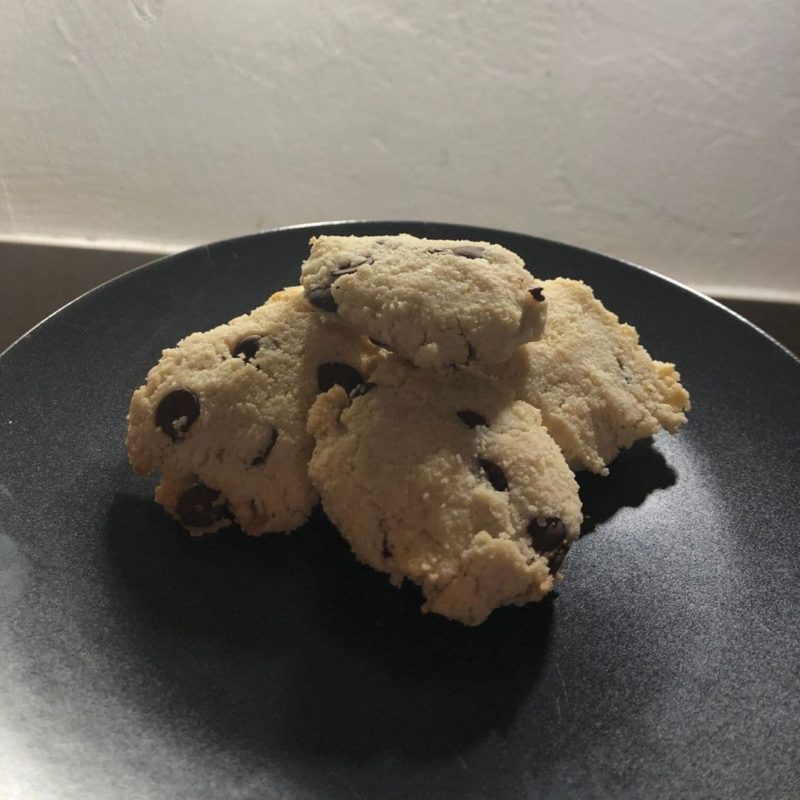 Print Recipe
Guilt Free Paleo Chocolate Chip Cookies
Guilt free paleo chocolate chip cookies! These cookie are so amazing and they take less then 15 minutes to make!
Ingredients
2 cups almond flour
1 teaspoon baking soda
A pinch of salt
2 tablespoons coconut oil (melted)
1/4 cup maple syrup (or any paleo sweetener of your choice)
1 teaspoon vanilla
1/3 cup chocolate chips
Instructions
1

Gather all your ingredients and preheat your oven to 350ºF.

2

In a small bowl mix the almond flour, baking soda, and salt together.

3

Then pour in the coconut oil, maple syrup, and vanilla together.

4

Mix in the chocolate chips.

5

Line a tray with parchment paper or a reusable, oven safe, non-stick mat.

6

Shape the dough into balls in your hand and flatten them down to cookie shape.

7

Place in the oven and bake for 8 minutes.
If you get stuck and need some help with any of these ingredients in this recipe for these Chocolate Chip Cookies, check out these tips! The Different Types Of Flours, The 5 Sugars To Keep In Your Pantry At All Times and Essential Spices To Have In Your Pantry.