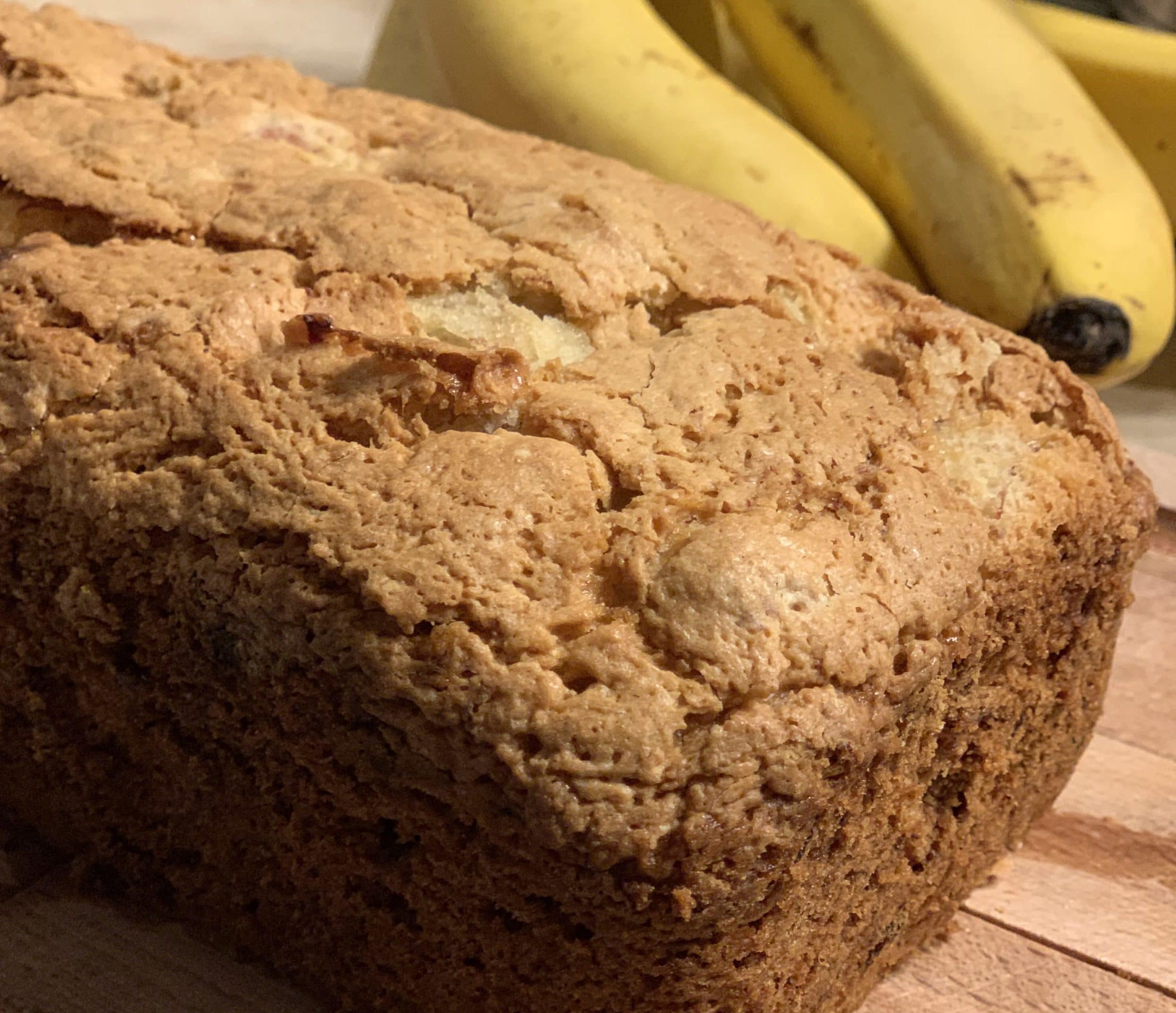 Print Recipe
Gluten Free Banana Bread
Gluten free banana bread! This bread is such a hit, it never lasts long!
Ingredients
2 cups gluten free flour
1 3/4 cups white sugar
2 teaspoons baking soda
Pinch of salt
1/4 cup applesauce
2 tablespoons butter
2 tablespoons vegetable oil
2 tablespoons maple syrup
2 teaspoons vanilla
2 eggs
4 bananas (mashed)
Instructions
1

Gather your ingredients and Preheat the oven to 350°F.

2

In a large bowl mix the flour, sugar, baking soda, and salt together.

3

Mix in the butter, vegetable oil, applesauce, maple syrup, and eggs.

5

Line a 10x4 inch bread with parchment paper and bake for 60 minutes.