Ever want a nice bowl of Macaroni and Cheese?
Macaroni and Cheese is just a delicious dinner meal! It's so good and doesn't take that much effort, but still has a lot of value.
Why Eat Mac and Cheese?
Mac and Cheese is more on the popular side here. But this recipe isn't for any plain old mac and cheese, its for a special mac and cheese. An oven baked mac and cheese!
About This Recipe
This recipe requires a stove and oven. You melt the cheese mixture on the stove, pour it onto the pasta, then place it in the oven to bake. If you wanted you could sprinkle some bread crumbs on the mac and cheese before you put it in the oven.
This way of making mac and cheese is very original, and makes the mac and cheese taste way better!
By baking the mac and cheese in the oven, it gives it a crunchy texture.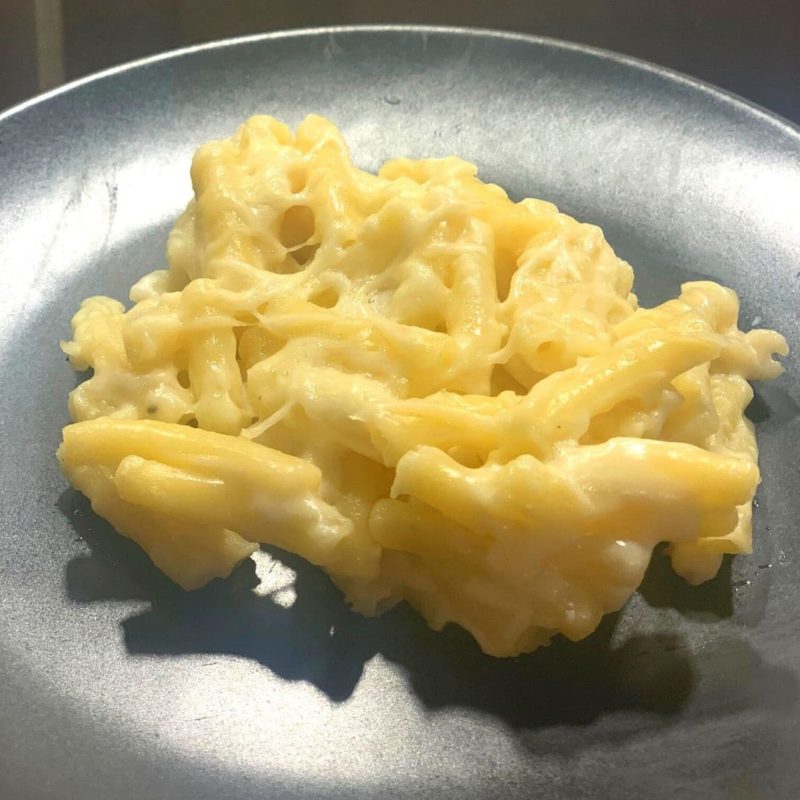 Print Recipe
Comfy and Cozy Macaroni And Cheese
This is a really easy oven baked Macaroni and Cheese recipe! It's Comfy And Cozy Macaroni And Cheese! This Macaroni and Cheese is so tasty and a huge hit for dinner!
Ingredients
4 cups macaroni pasta
1/4 cup butter
1/4 cup all-purpose flour
Pinch of salt
Pinch of black pepper
2 cups milk
2 cup cheese (cheddar, mozzarella, or your favorite blend cheese)
Instructions
1

Preheat the oven to 350ºF and gather all your ingredients. Start by boiling 4 1/2 - 5 cups of water in a large pot on the stove. Once boiling pour in 4 cups of your store bought or homemade macaroni pasta. Once the pasta is done cooking drain the water out and cover the pot with a lid.

2

In a large pan melt the butter on medium-low heat. Once melted pour in the flour, salt, and pepper and whisk until smooth.

3

Slowly pour the milk into the pan. Keep mixing until it is smooth and boiling. Once smooth and boiling pour in the cheese (I use a mixed cheese) and mix until the cheese has melted.

4

Once the cheese has melted fold with a spatula, 1 cup of the pasta at a time. Once the pasta is fully mixed into the cheese pour it into a 9x13 casserole dish. Then sprinkle some cheese on top.

5

Cover with aluminum foil and place in the oven and bake for 20 minutes. This macaroni is definitely best served hot!
For tips on flour and spices go Essential Spices To Have In Your Pantry and What Are The Different Types Of Flours .