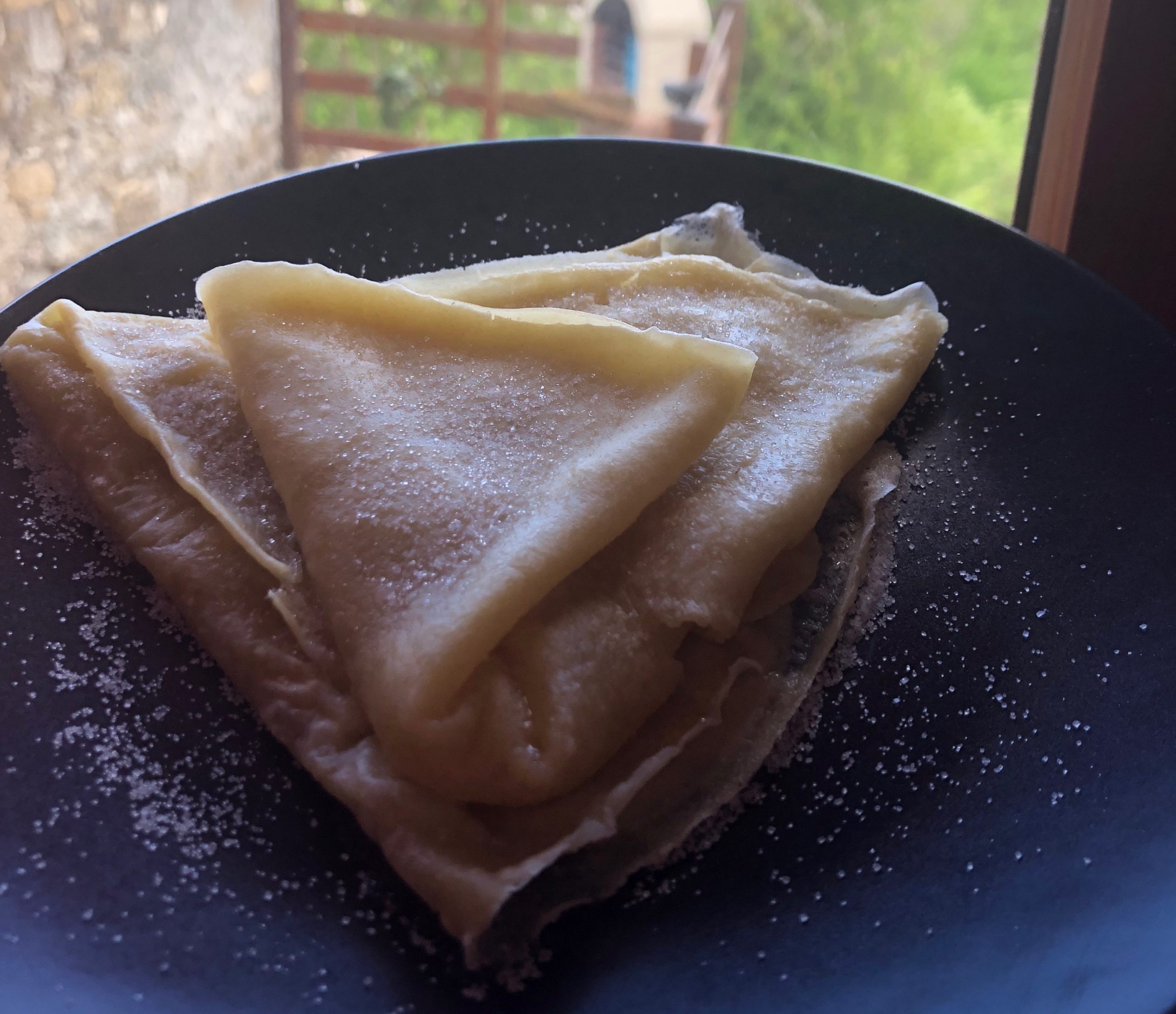 Print Recipe
Dairy Free Crepes
Dairy free crepes! These delicious crepes are gone in seconds!
Ingredients
1 cup of flour
2 tablespoons sugar
pinch of salt
1 1/2 cup water
2 eggs
1 tablespoon olive oil
Instructions
2

In a medium bowl mix the flour, sugar, and salt.

3

Then mix in the water, eggs, and olive oil.

4

Mix until smooth. Place a large pan on medium-low heat.

5

Pour 1/4 cup of the batter on to the pan.

6

Use a crepe spreader to spread the batter around the pan.

7

Cook for 1 minute and flip cook for 1 more minute.

8

Best served hot with maple syrup.