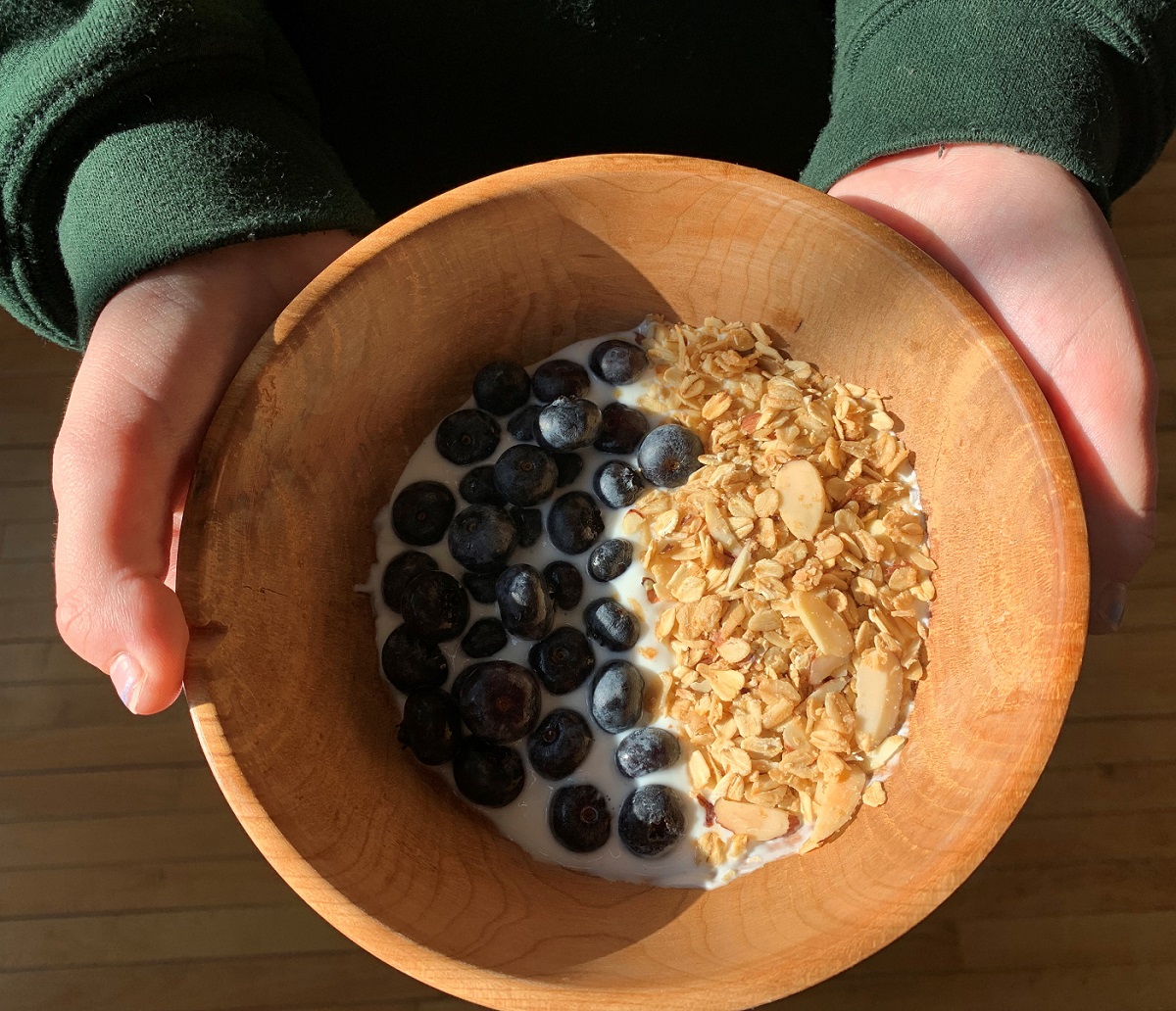 Print Recipe
Fantastic Winter Morning Granola
This is a really simple and easy granola recipe. This granola is perfect with milk, yogurt, or just as a snack.
Ingredients
4 cups Oats
1 cup Almonds
3/4 cup Shredded Coconut
1/3 cup Light Brown Sugar
1/4 cup Maple Syrup
1/4 cup Canola Oil
A Pinch of Salt
Instructions
1

Gather all your ingredients. Preheat the oven to 250°F.

2

Grab a big bowl and add the oats and the brown sugar.

3

Add the almonds and the coconut.

4

Add the oil and the salt.

5

Line a pan with parchment paper (or reusable, oven safe, non-stick mat).

6

Pour the mixture on the pan.

7

Bake for 1 hour and 15 minutes. Mix the granola every 15 minutes to get a perfectly golden granola.