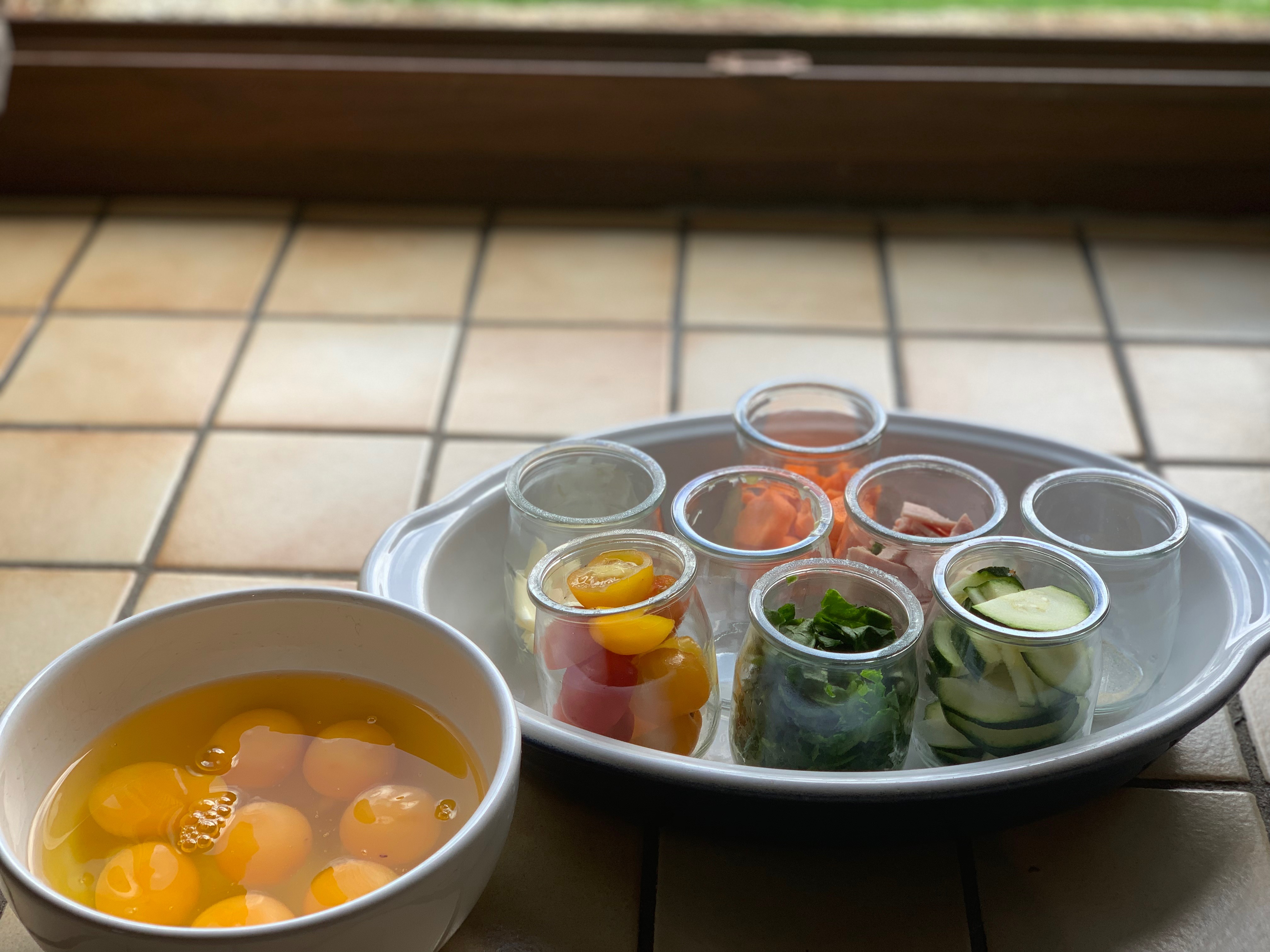 Print Recipe
Quick And Easy Oven Baked Frittata
Easy simple oven baked Frittata. This recipe is really good tasting and quick. This contains lots of yummy veggies. You can add anything you want to this. For this I did half and half. I put veggies, ham, and cheese on half. On the other I put only veggies. This recipe makes 8 servings of frittata. Let's get cracking.
Ingredients
8 Eggs
1/2 cup Water
1/3 cup Peeled And Chopped Carrots (optional)
1/3 cup Zucchini Chopped In Thin Slices Halved (optional)
6 Cherry Tomatoes halved (optional)
1/3 cup Spinach Chopped Finally (optional)
1/3 cup Ham Chopped (optional)
1/4 cup Cheese Chopped (optional)
1 teaspoon Butter
1 teaspoon Garlic Powder
1 teaspoon Pepper
1/2 teaspoon Salt
A Quiche or a Casserole oven safe dish
Instructions
1

Prep your selections. Preheat the oven to 400°F.

2

Chop up your meat, veggies, etc. Mix all the spices together in a separate bowl.

3

Crack the eggs in a bowl. Whisk for 1 minute. Until eggs are lighter. Add the water. Add the spices.

4

Grease the pan with butter. Pour the eggs in the pan. Add your veggie, meat, and/or cheese selections.

5

Here I made half veggie and half meat and cheese. Bake for 30 minutes. Serve hot.