What are Copycat Cinnamon Raisin Twists?
Years ago Dunkin' Donuts in the USA made Cinnamon Raisin Bagel Twists! I could never find a recipe for these, so i made up my own. Copycat Cinnamon Raisin Twists!
Why You Should Make These Twists.
These cinnamon raisins twists are so good! These twists are perfect for parties or gatherings. Or even dinners with family and friends! This recipe takes a bit of time to make, but you can make the dough a few hours before an event.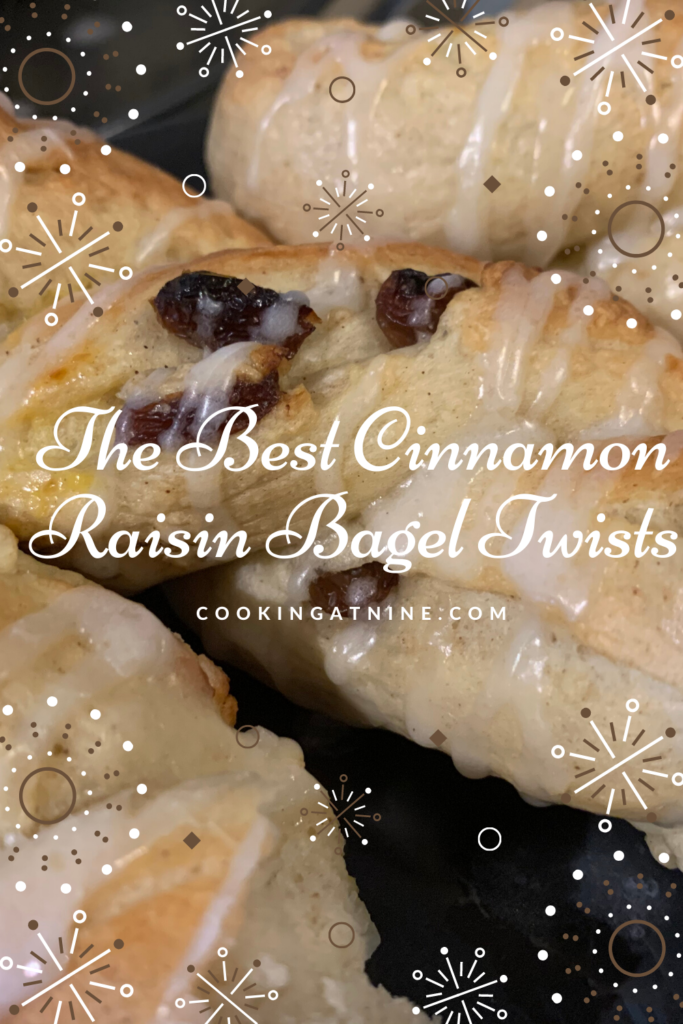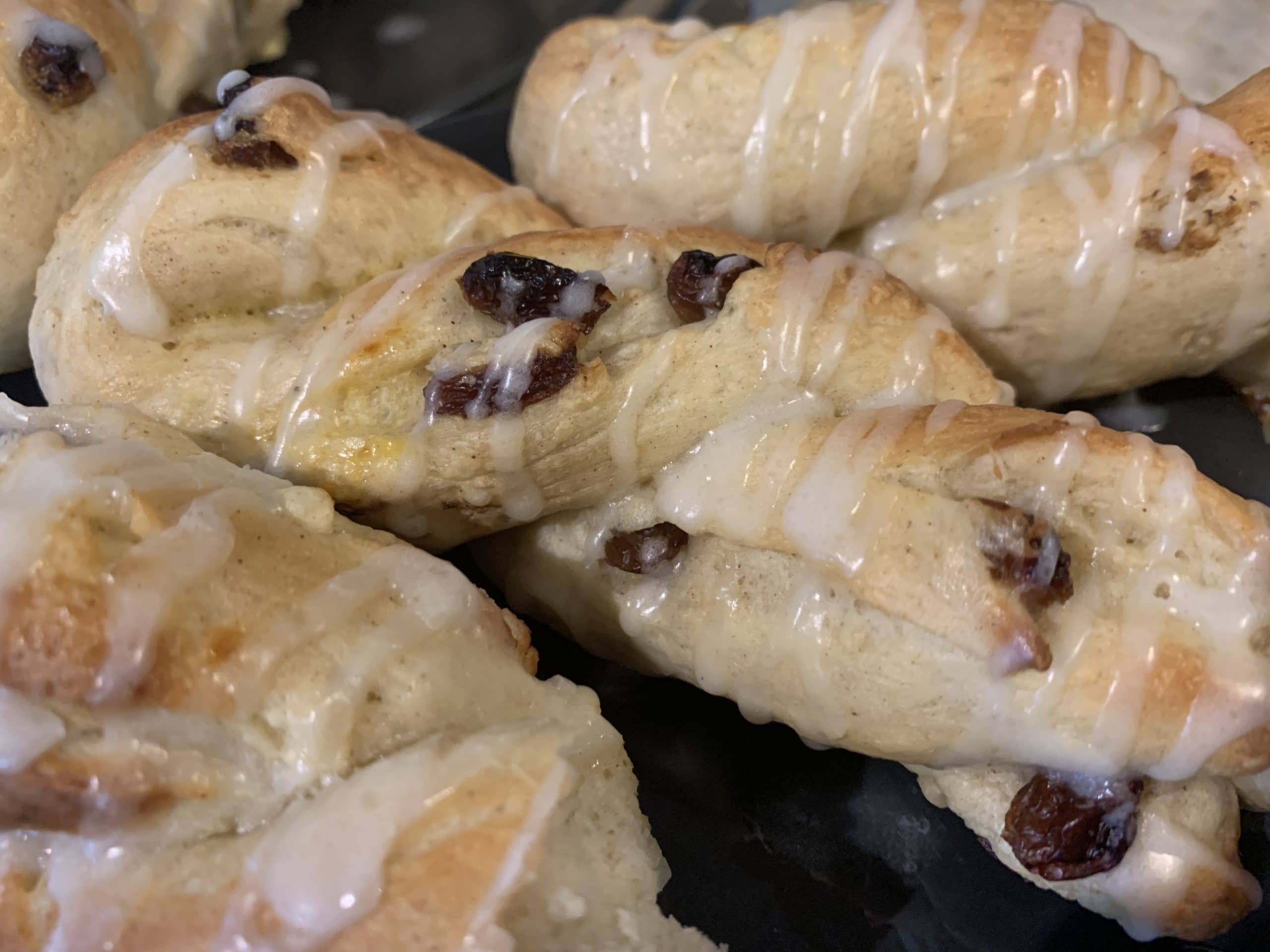 Print Recipe
Copycat Cinnamon Raisin Twist
Years ago Dunkin' Donuts in the USA made Cinnamon Raisin Bagel Twists. I loved them so much but I just couldn't find a recipe for them, so I decided to make my own!
Ingredients
1 1/2 cup warm water
2 1/2 teaspoons yeast
2 tablespoons sugar (divided)
4 cups bread flour
A pinch of salt
1 teaspoon vanilla
2 teaspoons ground cinnamon
1/4 cup raisins
Instructions
1

In your stand mixer bowl mix the water, yeast, and 1 teaspoon of the sugar. Cover with a cloth and let sit for 5 minutes. Once the 5 minutes are up add all the flour, the rest of the sugar, salt, vanilla, and cinnamon.

2

Mix in your stand mixer mix on low speed for 2 minutes. After 2 minutes add the in raisins and mix for 30-45 more seconds.

3

Take out the dough out of the bowl and add 1 tablespoon of olive oil to the bowl and spread it around the bowl. Place the dough back in the greased bowl and cover with a cloth and let rise for 1 hour - 1 1/2 hours.

4

Once the dough has risen cut it into 10-12 even pieces. Roll the dough into strings 1 inch thick in diameter and 12 inches long.

5

Fold the string in half and twist 3-4 times, pinch the ends closed. Let the twists rise one more time for 30 minutes.

6

Once the 30 minutes is up, get a large pot and fill it with 8 cups of water and place on medium-high heat to boil.

7

Once the water is boiling preheat your oven to 395°F, and line a tray with parchment paper or a reusable, oven safe, non-stick mat.

8

Place the twists into the boiling water, cook for 30 seconds and flip and cook for another 30 seconds on the other side.

9

Once you have boiled all the twists, mix 1 egg and 1 tablespoon of water together to make an Egg Wash. Spread the egg wash all over the twists.

10

Place into the oven and bake for 15 minutes. Once the twists are baked, let cool for 10 minutes and drizzle the glaze onto the twist. These twists are best served hot!
Here is a recipe for the Glaze Recipe for these Cinnamon Raisin Bagel Twists!