It's soup season. Start your soup season off with this Winter Time Butternut Squash Soup.
Using Fresh VS Frozen or Pre-cut Squash.
Using fresh squash is wonderful. But it has a disadvantage. It can be hard to cut. So be careful! If you don't want to cut fresh squash, you can buy precut fresh squash in the supermarket. It's usually in the produce section.
You can also use frozen squash as an alternative to fresh squash. Frozen squash comes in handy when you need to speed up the cooking process and get soup on the table fast.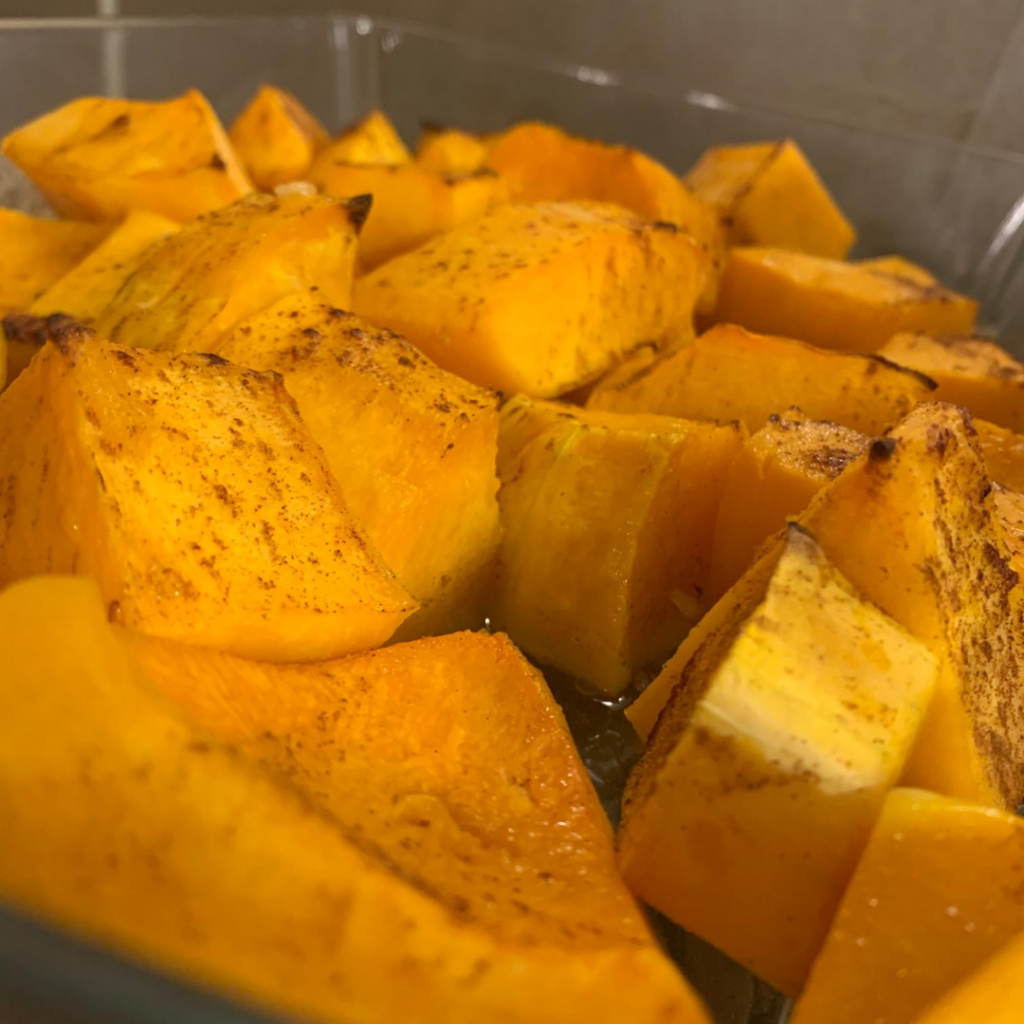 What Compliments Winter Time Butternut Squash Soup?
What compliments squash soup? Well what compliments this Butternut Squash Soup is bread! Especially dinner rolls! If you want an amazing dinner roll recipe, check out my amazing Simple Delicious Fall Dinner Rolls recipe!
The Health Benefits Of Squash
This Butternut squash is full of vitamins! It's also very good for helping boost strength!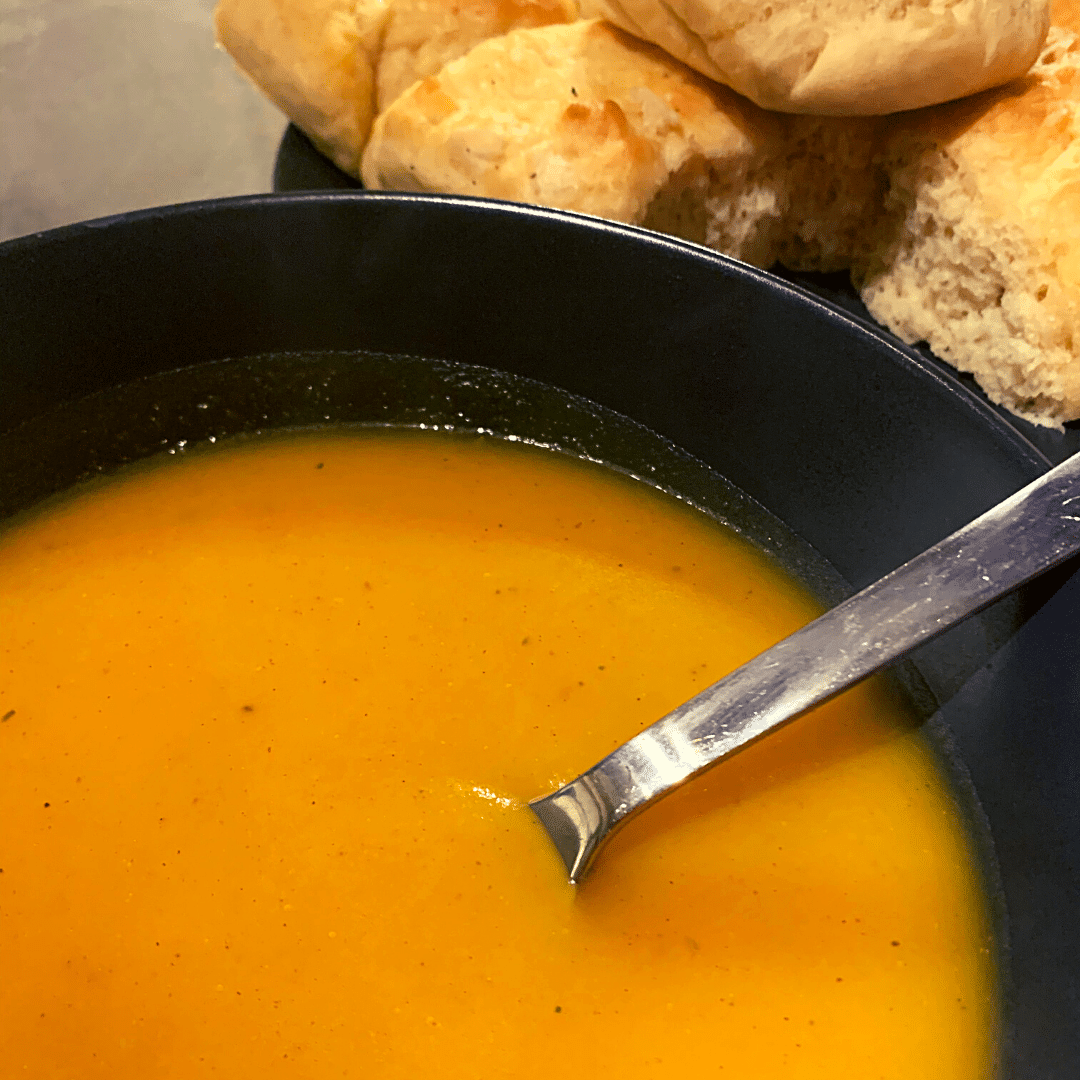 Print Recipe
Winter Time Butternut Squash Soup
It's getting closer to the fall and winter! Time for soup! This Butternut Squash Soup will keep your heart warm and your tastebuds satisfied!
Ingredients
1 large butternut squash
4 tablespoons butter (2 tablespoons melted)
2 teaspoon cinnamon
Salt and pepper to taste
4 tablespoons maple syrup
1 cup of water (to steam)
6 cups vegetable or chicken broth
1/2 of an apple (peeled)
1/2 of a medium red or yellow onion.
Instructions
1

Start by preheating your oven to 400ºF. If you are using a fresh squash, cut it, remove the seeds, peel it, and chop it into cubes.

2

Then place your cubes into a casserole dish. Then pour over the squash, 2 tablespoons of the butter (melted), 1 teaspoon of the cinnamon, and 2 tablespoons of the maple syrup onto the squash and mix until the cubes are covered. Once your squash cubes are covered, pour 1 cup of the water in the dish. Then place in the preheated oven for 40 minutes.

3

Then saute up the peeled apple and onion in the large soup or stockpot. After the squash is cooked, transfer the squash and all the leftover liquids into the large soup or stockpot. Pour the 6 cups of broth into the pot (if you don't have broth, you can use a bouillon cube with the equivalent amount of water.) Place a lid onto your pot and turn the heat to medium-high to simmer for 10 minutes.

4

Stir in the rest of the butter, the rest of the maple syrup, salt, and pepper. Then get your stick blender, and blend your soup until smooth. Once your soup is smooth, then place your lid back on the pot. Place your pot onto the stove on low heat until served.
If you get stuck and need some help with any of these ingredients in this recipe for Winter Time Butternut Squash Soup, check out these tips!  The 5 Sugars To Keep In Your Pantry At All Times and Essential Spices To Have In Your Pantry. Check out my other recipes on the blog for other recipes to complete your meal.