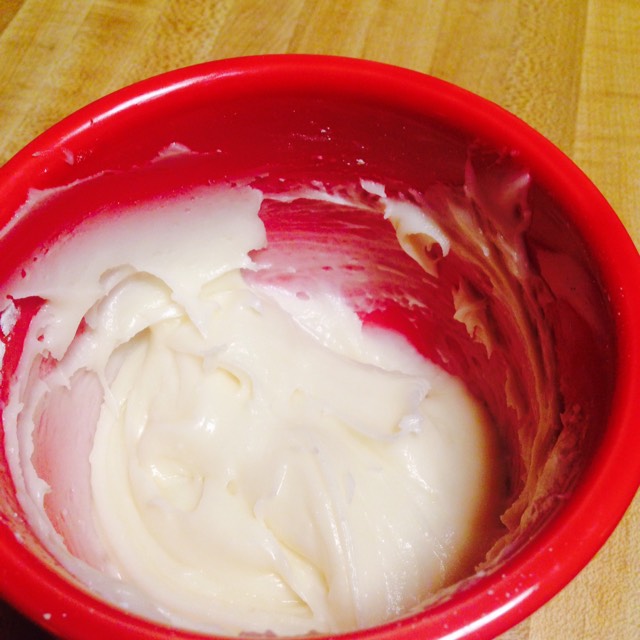 Print Recipe
Non Dairy Except The Butter Frosting
Quick and easy to make. Simple ingredients. Fun to make. Really good tasting frosting. I love a basic butter frosting recipe that is not too buttery. This can also be a glaze. You can add some blue food coloring and turn you cake or cupcake into a under the sea cake or cupcake.
Ingredients
1/4 Cup Water
1 1/2 Cup Confectioners Sugar
1/6 Teaspoon Teaspoon Vanilla
2 Tablespoons Butter (melted)
Instructions
1

Gather all your ingredients and a small bowl.

2

Start by adding the confectioners sugar, water and vanilla together.

3

Pour in the melted butter and mix well.
Notes
For the perfect chocolate frosting add 1 tablespoon of cocoa powder.