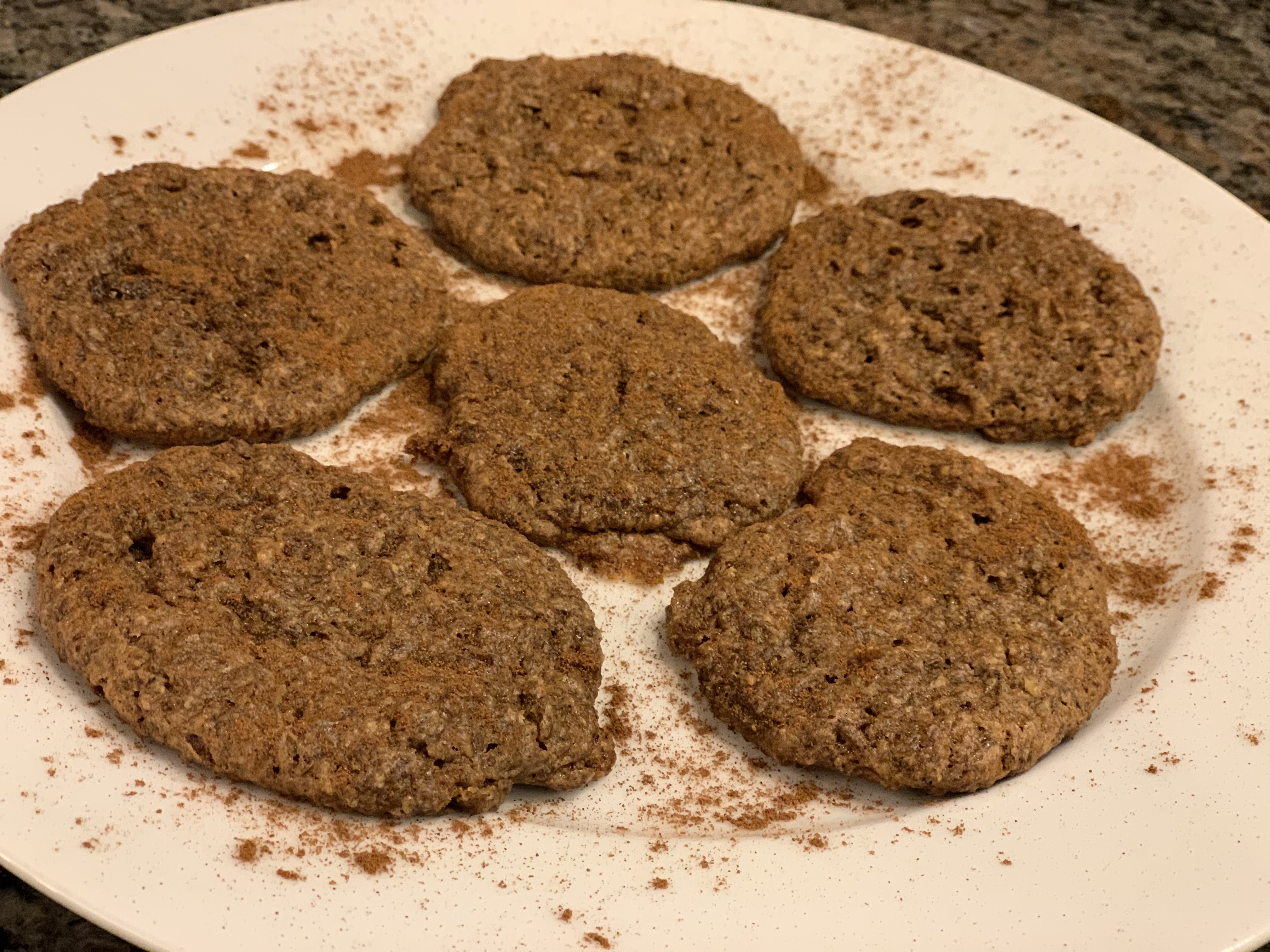 Print Recipe
Almost Keto Vegan Snicker Doodles
Almost Keto Vegan Snicker Doodles are simple to make and really tasty!
Ingredients
1/2 cup Flax Seeds
2 teaspoons Cinnamon
1 teaspoon Baking Powder
1 cup Peanut Butter
4 Flax Eggs
4 tablespoons Almond Milk
1/2 cup Brown Sugar
2 teaspoons Vanilla
Instructions
1

Gather your ingredients and preheat your oven to 350°F.

2

In a small bowl add the Flax seeds, Baking powder, and Cinnamon.

4

Add the Brown sugar and mix.

5

Line a pan with parchment paper (or reusable, oven safe, non-stick mat). Bake for 35 minutes.